Michael Kidner / The Elastic Membrane 1st Edition 1979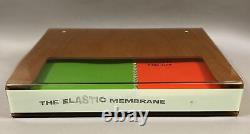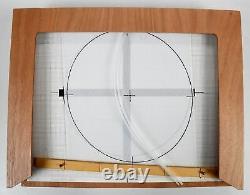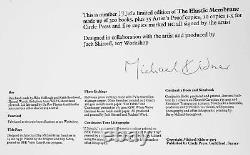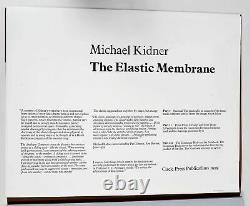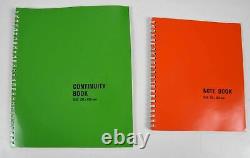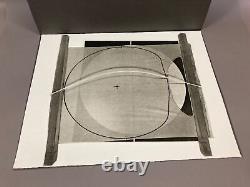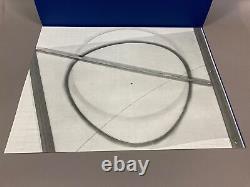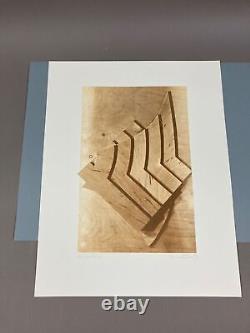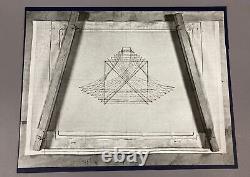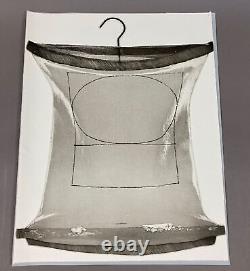 Author: Kidner, Michael Title: The Elastic Membrane Publication: Guilford, Surrey: Circle Press, 1979 Edition: First Edition, First Printing. Description: First Edition, First Printing. [6] loose plates, 1 board : ill. Three photo etchings and three photo lithographs (each one signed and titled by artist and contained their own individual folders, each folder a different color). The practical homemade computer (powered by the elastic membrane of the title).
When packed & repacked correctly (an impressive exercise in it's own right) these elements fit together snugly in a large compartmented rectangular plywood and perspex container, a container way too elegant to be referred to as just a box. Edition is limited to 300 copies, each signed by the artist. Designed by the artist in collaboration with Jack Shirreff, the master craftsman of 107 Workshop where the work was produced. Condition of all elements: Virtually flawless, fine. All elements fresh, unhandled and free of wear.
Very Near Fine / Very Near Fine. A mind boggling artist's book bristling with energy, pushing at the boundaries of the book arts genre. When stretched, elasticized cloth contains energy. Only the warp is elastic, but - with an image drawn on it and stretched between two batons - distortions due to that energy are revealed.
In this case, because I myself had imparted the energy, it was a matter of taste. To eliminate this limitation, I used fiberglass rods to provide the tension needed for stretching the elastic. I couldn't have imagined the forms that would result. You may return for any reason by simply notifying us within 30 days of receiving item (subject to some very reasonable fine print below). Please notify us of your intentions within 30 days of receipt of item so we can help coordinate the return.
You may return for any reason, with no quibbling. We value our international customers highly!
Doing that is against U. This listing was created by Bibliopolis.