An Autobiography by R. G. Collingwood 1939 First Edition HBDJ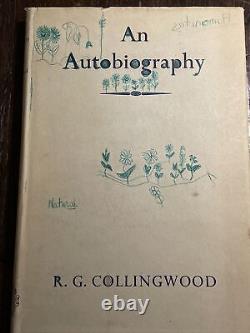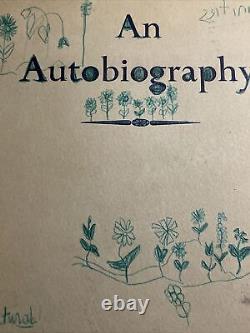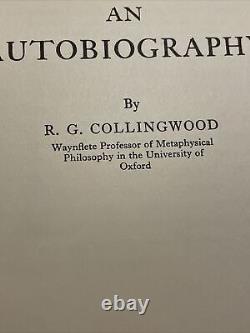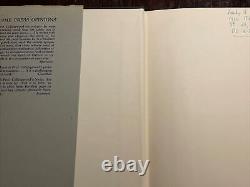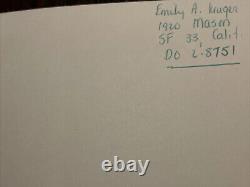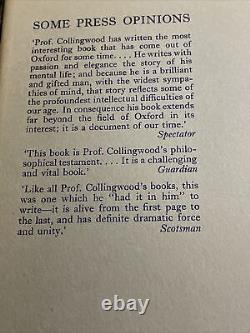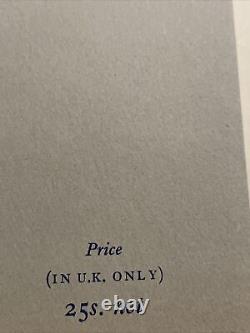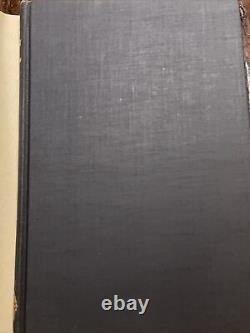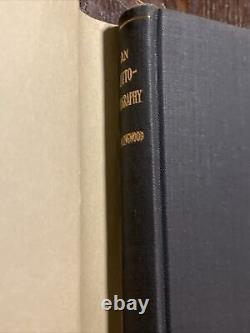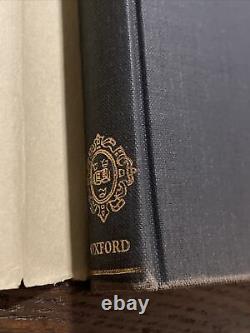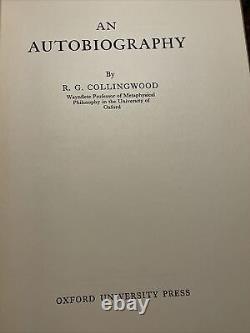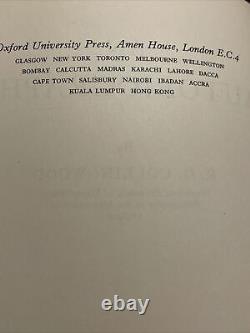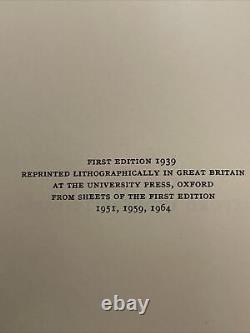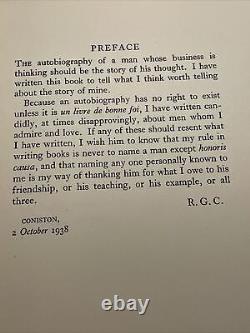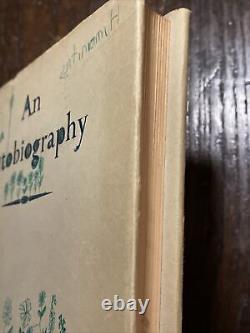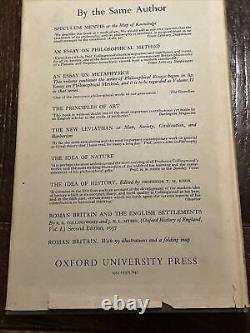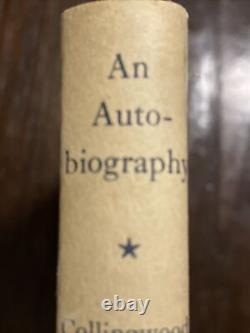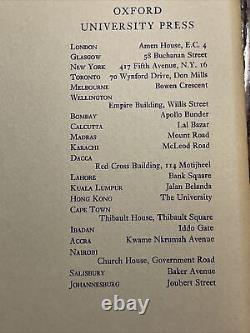 This first edition by Robin G. Collingwood was published in 1939. This is a unique copy as the book and jacket are in very good condition yet one easily notices the art work of the jacket.
Tastefully done making the book unique. The book pricing reflects this abnormally yet we assured you the book is solid and in very good vintage condition..
Please examine photos carefully and ask questions. As you see the previous owner's name is within. An Autobiography' is the story of Collingwood's personal and academic life.
Robin George Collingwood was born on 22nd February 1889, in Cartmel, England. He was the son of author, artist, and academic, W. He was greatly influenced by the Italian Idealists Croce, Gentile, and Guido de Ruggiero. Another important influence was his father, a professor of fine art and a student of Ruskin.