Rare, Mannerhouse Limited First Edition 1948 Prologue In Three Acts By T Wolfe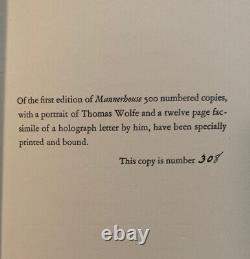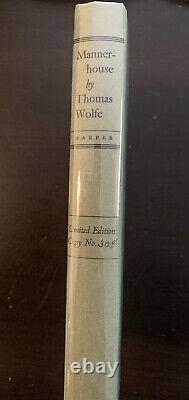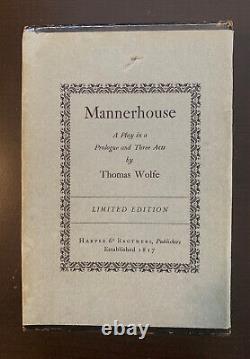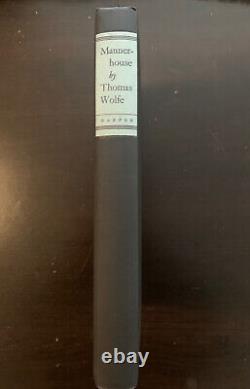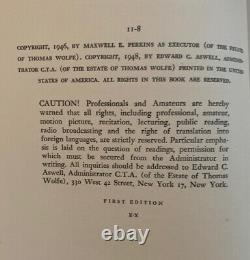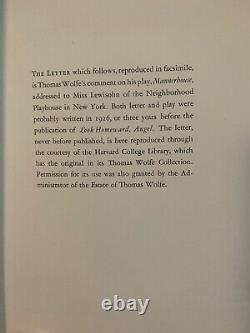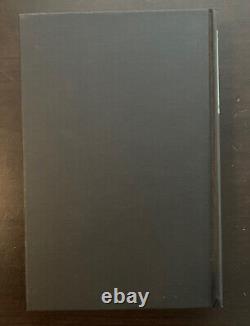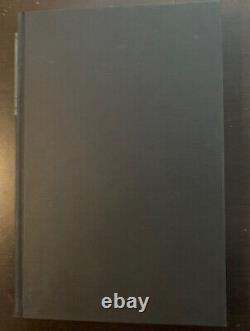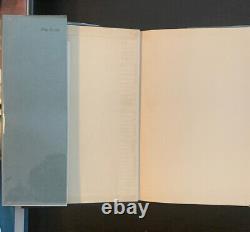 LIMITED TO 500 COPIES ONLY. New York: Harper and Brothers, 1948. With a frontispiece portrait of Thomas Wolfe and twelve-page reproduction of a holograph letter by him about the play.
A very fine BOOK in LIKE NEW CONDITION, with a LIKE NEW protected, dust jacket housed in the original slipcase. A Civil War play written while Wolfe was studying playwriting at Harvard with George Pierce Baker.
MANNERHOUSE expresses Wolfe's personal credo that man does not live for truth but for divine falsehood. It is the story of a great southern mansion built in that faith, the house falls into the hands of speculation and materialism. PLEASE, ASK FOR ADITIONAL DETAILS, OR PICTURES, IF YOU ARE NOT SURE ABOUT THE DESCRIPTION OF THE ITEMS.