1589 Magiae Naturalis by Porta Magic Alchemy Poison Gunpowder Occult Witches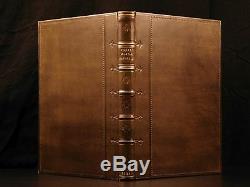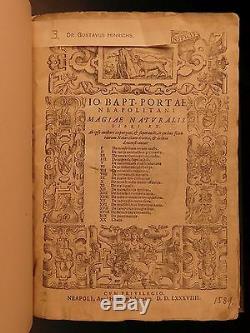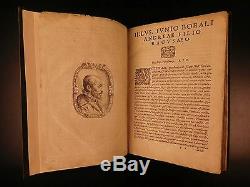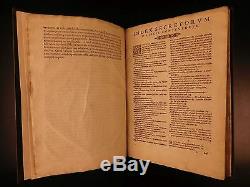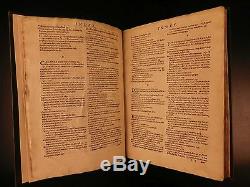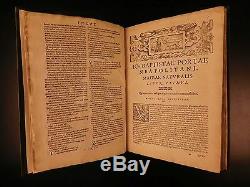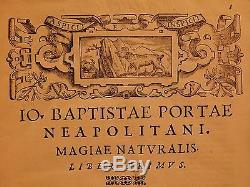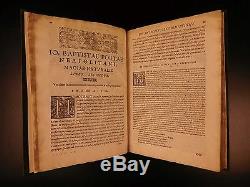 1589 Magiae Naturalis by Porta Magic Alchemy Poison Gunpowder Occult Witches. EXCEEDINGLY RARE & IMPORTANT Folio Masterpiece.
One of the most impressive occult works on natural magic! Magiae Naturalis by Giambattista della Porta covers a variety of subjects including occult philosophy, astrology, alchemy, mathematics, and meteorology.
It was one of the first works of popular science and indeed was popular it was continually reprinted in various languages through the mid-17. This 1589 Naples edition is incredibly important in that it added new observations that were not previous published. While the earlier editions focused more on ancient world learning of that of Pliny, this edition includes twenty books on geology, optics, poison, cooking, metallurgy, magnets, cosmetics and perfume, gunpowder, and invisible writing!
In the preface of the 1658 English edition, Porta states. A certain Frenchman in his Book called Daemonomania, Tearms me a Magician, a Conjurer, and thinks this Book of mine, long since Printed, worthy to be burnt, because I have written the Fairies Oyntment, which I set forth oreily in detestation of the frauds of Divels and Witches; That which comes by Nature is abused by their superstition, which I borrowed from the Books of the most commendable DivinesI pas over other men of the same temper, who affirm that I a Witch and a Conjurer, whereas I never write here nor elsewhere, what is not contained within the bounds of Nature. Porta describes that he is no magician, however, he does claim to know the secrets of special spells and potions. To make a man believe he has changed into a bird or beast is done by infusing mandrake, stramonium or Solanum manieum, belladonna, and henbane, into a cup of wine. Porta says that he has known those who on drinking this menstruum imagined themselves to be fish, endeavouring to swim; or geese, hissing and trying to peck grass, and similar idle fancies.
Portae Neapolitani Magiae naturalis libri XX. Ab ipso authore expurgati, et superaucti, in quibus scientiarum naturalium divitiae, et delitiae demonstrantur.
Collation complete with all pages: [8]; 303 - folio. References: curiously not in Adams; EDIT 16; Montague Summers, The Werewolf in Lore and Legend. Binding: Fine leather; tight and secure. In X 8.5in (30cm x 22cm).
The item "1589 Magiae Naturalis by Porta Magic Alchemy Poison Gunpowder Occult Witches" is in sale since Monday, June 5, 2017. This item is in the category "Books\Antiquarian & Collectible".
The seller is "schilb_antiquarian_books" and is located in Columbia, Missouri. This item can be shipped worldwide.
Language: Latin
Original/Facsimile: Original
Original/Reproduction: Original
Year Printed: 1589
Binding: Leather
Special Attributes: 1st Edition
Subject: Religion & Spirituality
Topic: Occult