1847 Seven Letters on Politics in Switzerland G. Grote Author's Presentation 1st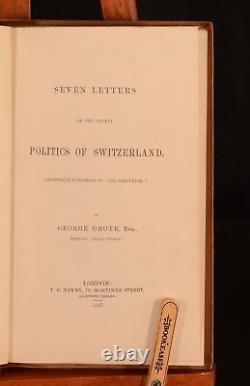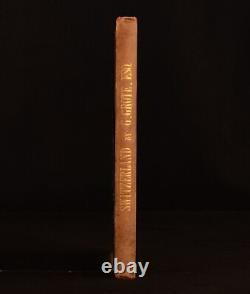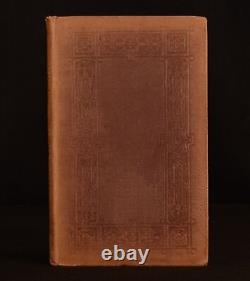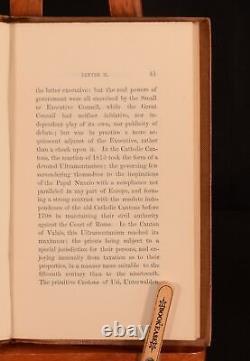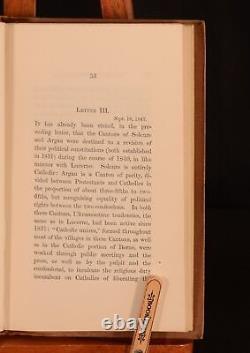 Seven Letters on the Recent Politics of Switzerland. The first edition of George Grote's collection of letters focussing on politics in Switzerland. An author's presentation copy, inscribed by the author to the front pastedown. Author's Presentation Copy, First Edition, Original Binding.
This book weighs 0.5 KG when packed. The first edition of this work.
Inscribed by the author to the front pastedown,'With the Authors' best compliments and regards'. A collection of letters written by the author after visiting Switzerland in 1847, after the formation of the Sonderbund. The Sonderbund War was a civil war that took place in Switzerland in 1847, after seven Catholic cantons formed a separate alliance to protect their interests against a centralisation of power.
The letters were originally published in'The Spectator'. Written by George Grote, a political radical and classical historian, best known for his extensive work'History of Greece'. Eight pages of publisher's adverts to the rear.
In the original cloth binding. Light fading to the spine and extremities of the boards. A couple of minor marks to the boards. A little bumping to the head and tail of the spine, resulting in a little lifting to the head of the rear joint. Author's ink inscription to the front pastedown.
Pages are bright and clean. Fine - Very well preserved copy showing very little wear. Only one or two minor faults, really a very attractive copy.
Quite a wide term meaning no major faults but probably several smaller ones. Often expected given the age of the book, but still a respectable copy.
Some more serious faults as will. Be described in the condition report under'condition. Good Only - Meaning one or more faults that could really do with repair.
As with good only above but with other faults. Leaving a compromised copy even after repair. Really bad and possibly seriously incomplete.
We only sell books in this condition where their rarity or value makes them. Major defects will be described. Please ask for details and conditions. Please note we cannot accept USD cheques.