1951 Roger Keyes Cecil Aspinall-Oglander Leather Bound First Edition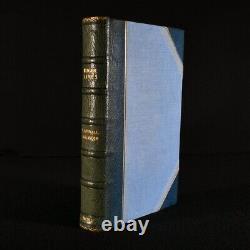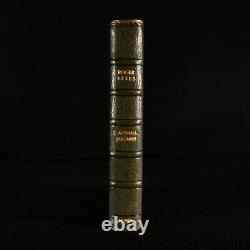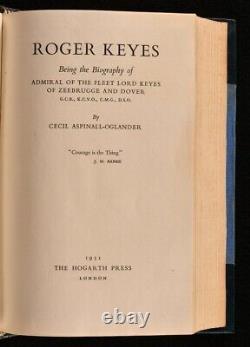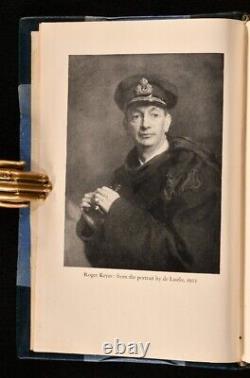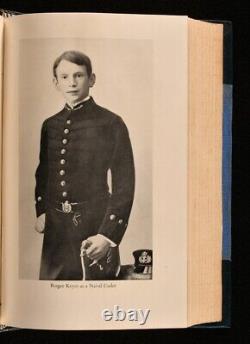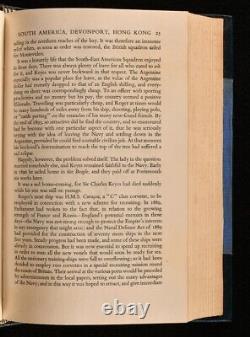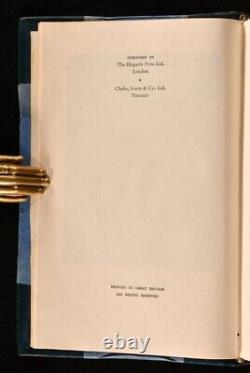 [10], xi-xv, [1], 478, [1pp]. A nicely bound first edition of Cecil Aspinall-Oglander's biography on Roger Keyes, illustrated throughout. Fine Binding, First Edition, Illustrated, Leather Binding. This book weighs 1 KG when packed. The first edition, first impression of this work.
A notable biography on the life of the Admiral of the Fleet Roger Keyes, the 1st Baron Keyes. Keyes was a prominent Royal Navy officer, who was heavily involved in the Boxer Rebellion, First, and Second World Wars. Illustrated with a frontispiece, nine plates, and five maps and plans. In a half morocco binding with cloth to the boards. A little fading to the spine and to the boards. Some minor marks to the boards. The odd spot to the fore edge. Pages are bright and clean. Fine - Very well preserved copy showing very little wear.
Only one or two minor faults, really a very attractive copy. Quite a wide term meaning no major faults but probably several smaller ones. Often expected given the age of the book, but still a respectable copy. Some more serious faults as will.
Be described in the condition report under'condition. Good Only - Meaning one or more faults that could really do with repair. As with good only above but with other faults.
Leaving a compromised copy even after repair. Really bad and possibly seriously incomplete. We only sell books in this condition where their rarity or value makes them. Major defects will be described. Please ask for details and conditions.
Please note we cannot accept USD cheques.