Roy Gerrard / CROCO'NILE CROCONILE Signed 1st Edition 1994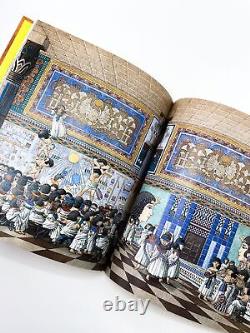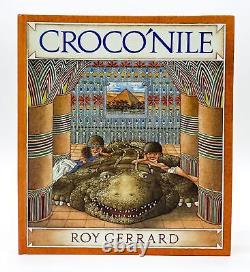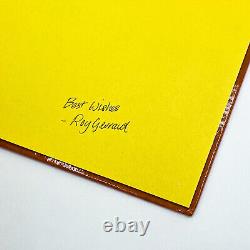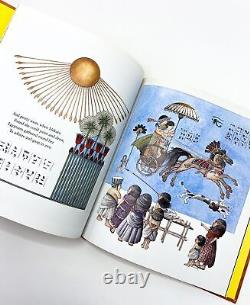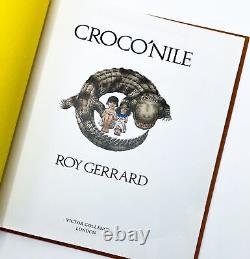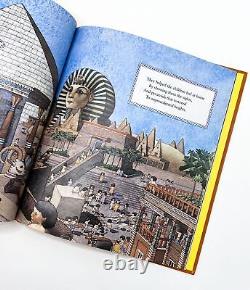 With Hidden Messages In Hieroglyphics. Scarce signed first printing of this fabulous color picture book set in ancient Egypt. CROCO'NILE was the recipient of immediate accolades, particularly from teachers who recognized the educational value of the book. Not only does it offer a glimpse of ancient Egypt for the picture-book crowd, but it also has 10 secret messages written in real hieroglyphics, with a key to translation. Gerrard signed very few books before his death in 1997. Inscribed without name: Best wishes - Roy Gerrard. Spine slightly sunned, else lovely. Type Punch Matrix is a rare book firm founded by Rebecca Romney and Brian Cassidy. Between them, they bring over 30 years of experience in the antiquarian book trade. TPM sells a mixture of beloved classics and innovative texts from throughout print history, for collectors and institutions alike. Handpress and modern books, archives and manuscripts, letterpress and ephemera: TPM aims to make collecting both more accessible and more diverse, and believes in the mindful acquisition, preservation, and celebration of the materials of our literary cultures.
Proud member of the Antiquarian Booksellers Association of American (ABAA), the International League of Antiquarian Booksellers (ILAB), and the International Online Booksellers Association (IOBA). We guarantee the accuracy and authenticity of all our listings. "First edition" always means first printing unless otherwise indicated.
We pride ourselves on our packaging. All books are carefully packed to help ensure safe arrival in condition sent. Please contact is BEFORE PURCHASING for an exact quote. This listing was created by Bibliopolis.